Making streets safer for all users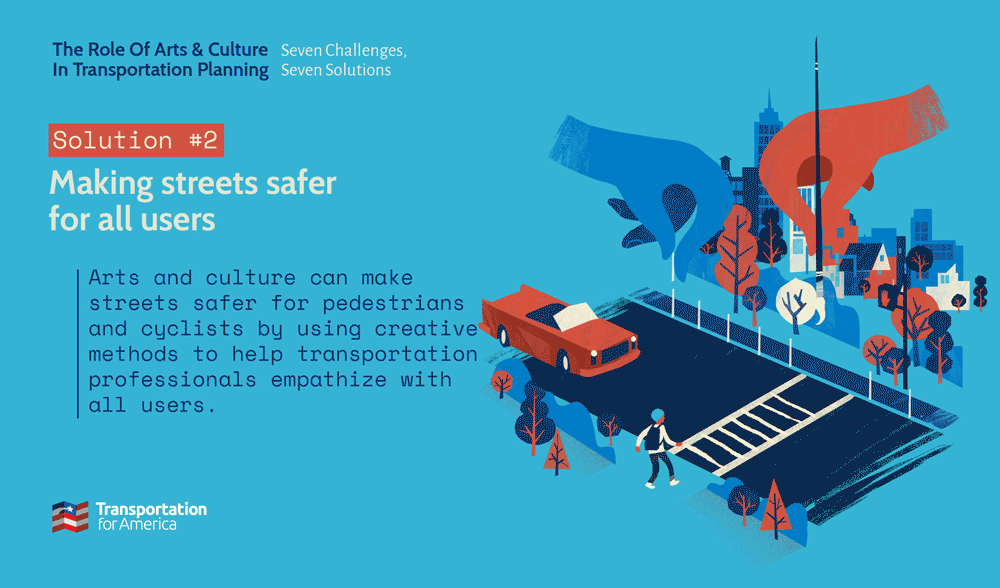 For years the transportation sector has transformed the standards of the engineering profession to accommodate automobiles and prioritize their movement as the chief goals for street design. So unsurprisingly, many transportation decisions are inherently focused on the automobile: determining the number of vehicles that a street can accommodate before traffic congestion becomes an issue (otherwise known as level of service, described in the glossary), choosing to add lanes or entrances to highways, and deciding how to deal with parking.
Challenge: How can street design and related policies be more responsive to the needs and concerns of all users?
Answering these questions is imperative to ensuring that the performance of streets and other transportation elements are measured in a manner that provides a broad picture of all modes of travel and all users. If civil engineers and transportation planners are being asked to consider deviating from their normal design processes, then hearing stories of how street design impacts users may play an important role in changing their approaches. Storytelling can also bridge the gap between transportation professionals and the transportation users who are impacted by their decisions; since transportation professionals are not always users of the systems they design, they may lack a full understanding of how these systems are truly used. Storytelling can help transportation professionals feel empathy for users, helping the professionals understand how manuals and guidelines may need to be changed.
Solution: Arts and culture can make streets safer for pedestrians and cyclists by using creative methods to help transportation professionals empathize with all users.
Trained to convey information through visual art, dance, movement, music, and other expressive forms, artists are natural storytellers who have frequently applied these skills outside of galleries and performance venues.
Explore this approach through the following detailed case studies: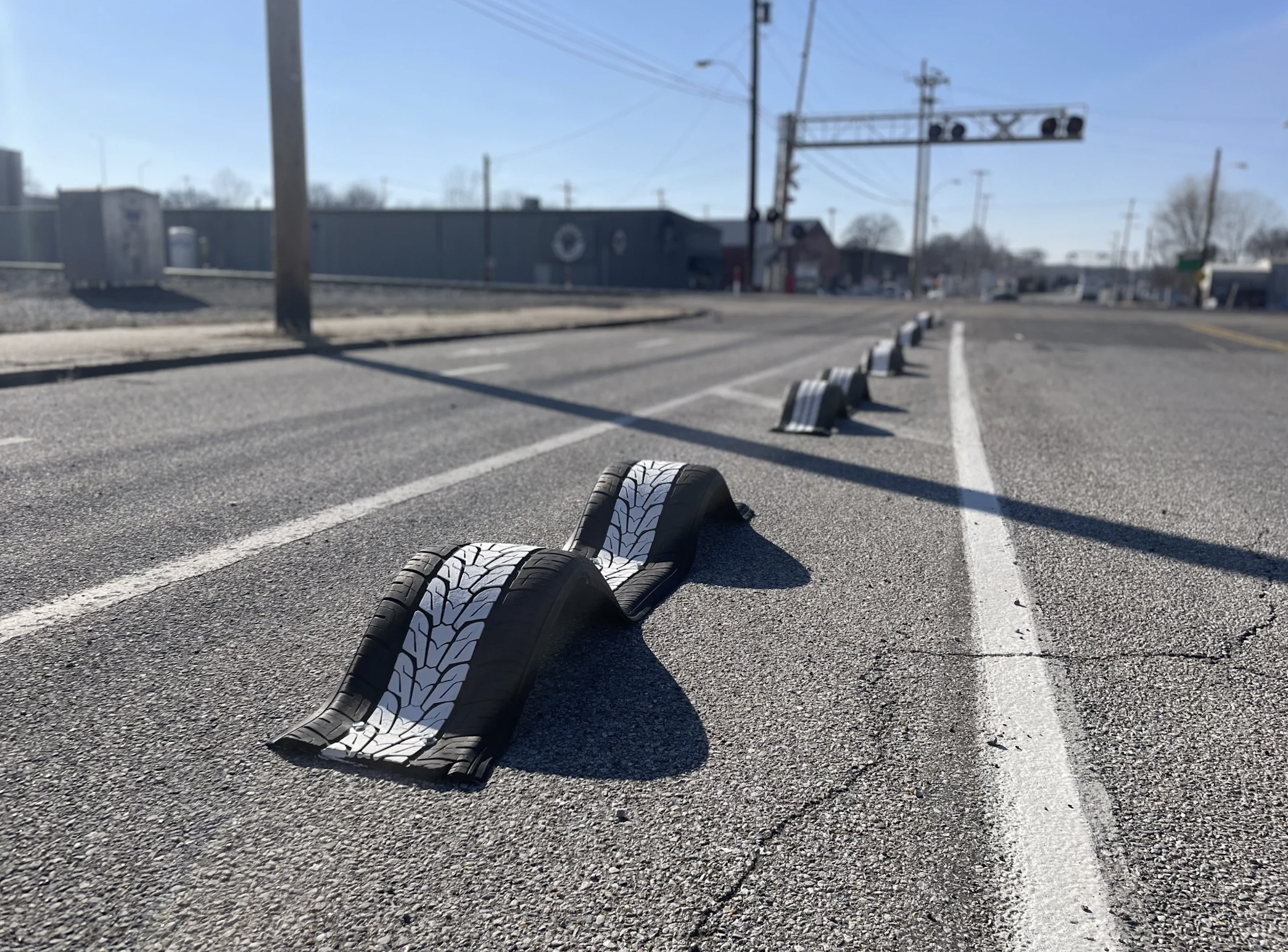 Photo from Bike Ped Memphis. Introduction The Binghampton Development Corporation Business Hub and Tad Pierson of Tire Art Design collaborated to create one-of-a-kind bike lane
Read More »
Photo from Bike Ped Memphis. Introduction The Binghampton Development Corporation Business Hub and Tad Pierson of Tire Art Design collaborated to create one-of-a-kind bike lane
Read More »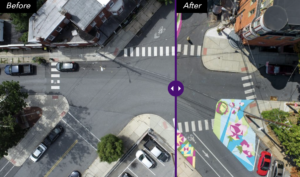 Photo of street art transformation Introduction When most people think of transportation infrastructure, they envision drab, forgettable stretches of asphalt and concrete that get you
Read More »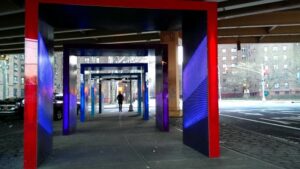 Located in the north Fort Greene neighborhood, Silent Lights is an artistic lighting project conceived by New York City DOT's Urban Arts Program and the
Read More »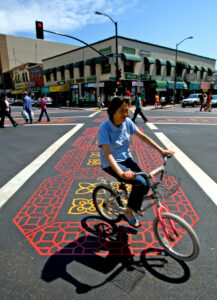 In the early 2000s, in direct response to a rash of pedestrian fatalities among older Asian American residents and recent immigrants, the Asian Health Services
Read More »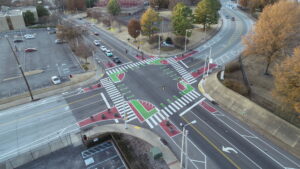 The Memphis Medical District Collaborative employed a local-to-the-neighborhood artist to enhance the streetscape for all users in the hospital and university campuses throughout their medical
Read More »
Attempting to deviate from the top-down style of planning that is typical in Dothan, AL, the city partnered with the Wiregrass Museum of Art and
Read More »