Mitigating the Impacts of the COVID-19 Pandemic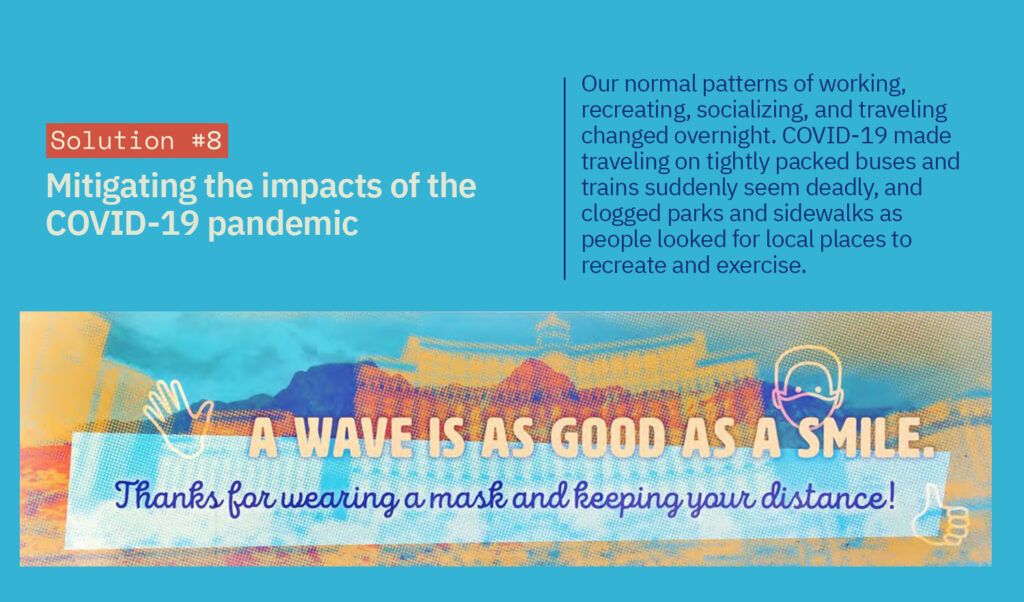 In March of 2020, life across the globe changed dramatically and quickly with the onset of the COVID-19 pandemic. Our normal patterns of working, recreating, socializing, and traveling changed overnight. COVID-19 made traveling on tightly packed buses and trains suddenly seem deadly, and clogged parks and sidewalks as people looked for local places to recreate and exercise.
Challenge: How can transportation agencies create space for people to socially distance, communicate quickly changing rules and regulations, and safely welcome back riders who have avoided transit while keeping current riders and operators safe?
While all forms of transportation have faced new challenges due to COVID, transit has been especially hit hard by the pandemic. Transit agencies across the country have put in place new safety protocols, additional cleaning regimens, employee shift changes and more to ensure that communities—especially essential workers—can continue to rely on this public service. At the very same time, transit is facing an unprecedented financial crisis due reduced ridership numbers and revenue from state and local sources, like sales taxes.
Solution: Arts and culture can help creatively and clearly explain the rules and procedures for using sidewalks, trails, and all other modes of transportation that require people to share space.
To regain riders and survive today's financial challenges, transit agencies need to make riders feel safe and welcome on transit vehicles and in and around stations. Artists can help with that. Artists' creative practices can enhance agencies' responses to quickly shifting new demands related to mask-wearing, social distancing, and communicating rapidly changing rules and regulations. Likewise, artists can help us memorialize those we've lost and begin to heal from the trauma of the pandemic.
Explore this approach through the following detailed case studies: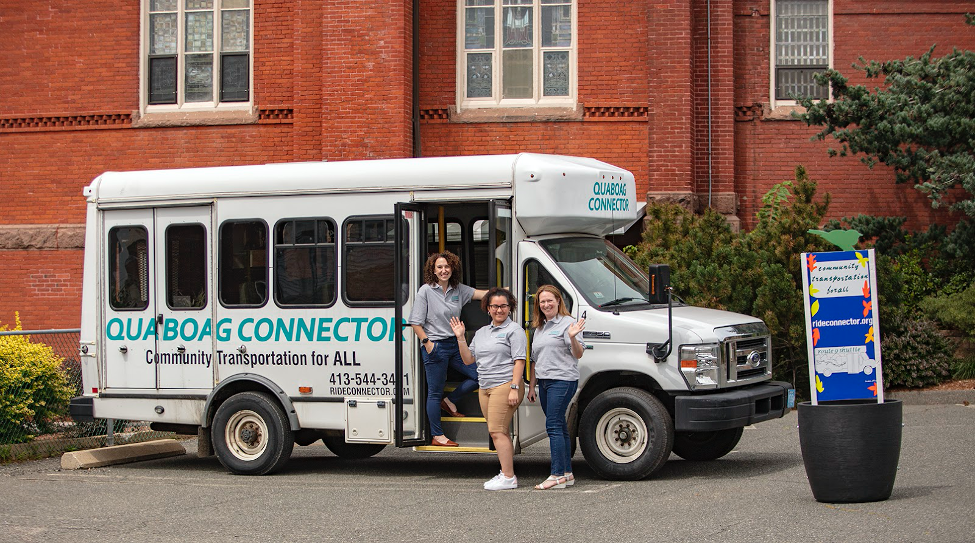 New rural transportation service to support public health, equity amid the COVID-19 pandemic in Ware, MA The challenge Quaboag Valley, one of Massachusetts' most rural,
Read More »