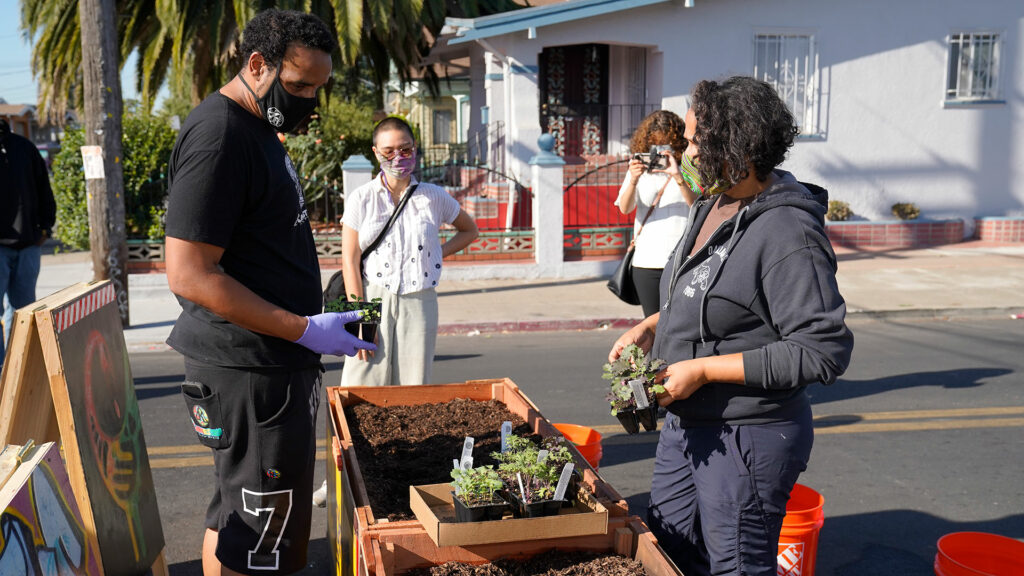 How do I do it? Getting started
Here are three short tips to help you get started, figure out where to begin looking for opportunities, and provide some preliminary steps.
Identify your opportunity
Identify your partners and begin communicating
Show your work
Identify your opportunity
First, you need to have some sort of change that you want to see, whether it is community-wide, within a transit overlay district, or a single station stop or street corner. This could be a challenge that you are trying to solve or prevent, or an opportunity that you are trying to seize. We've seen creative placemaking strategies contribute to areas such as:
Public Art: Customizing beautification according to local values.
Design: Improving street corners and station areas. Connecting neighborhoods.
Public relations: Gaining community support. Attracting positive press.
Community identity: Improving the appeal of a community. Supporting and harmonizing diverse local demands.
Leadership: Bringing reluctant leaders on board with the same goals. Overcoming resistance to change.
Economic growth: Supporting local businesses. Achieving a diverse mix of uses. Branding neighborhoods and corridors. Protecting important local destinations and attracting new ones.
Bureaucracy: Managing risk aversion. Contributing new ideas.
Engineering: Gaining information that traditional tools might miss to improve project design and related improvements. Improving material efficiencies.
Social issues: Supporting community needs. Overcoming distrust. Improving civic support. Building community capacity. Improving overall local image.
Identify your partners and begin communicating
From here, you can ask how artists, arts organizations, and artistic practice can help achieve the desired change that has been articulated. This is when the "creative" comes into play. You'll want strong community partners who can help you gain an understanding of local circumstances and go places that you can't.
One of the more common models that we have seen is community-based organizations tapping artists and their artistic practices to improve their ability to engage constituents, develop community-led visions, elicit unique concerns about and solutions to transportation/development plans, and ensure stronger grassroots coalitions that can better partner with local government in determining the future of their neighborhoods. Your local arts agency and your local community partners are good places to start (see our section on finding an artist for more information on this topic). Once you have collaborators: communicate, communicate, communicate. Figure out who can do what.
Show your work
Finally, you'll benefit from some early thinking about how you can measure your success. In order to build the case to continue working with artists, win new funding, and communicate effectively about your work to partners, you'll want to be able to explain what you achieved and how you achieved it. There are myriad ways to identify and measure success, with many of them depending on goals and aspirations unique to the circumstance. The most critical part of evaluation is clearly stating your goals at the beginning of the project, so you can track your progress against your own metrics.
So what next?
Now that you've finished reading through this guide's "start here" section, we recommend jumping into the many exemplary case studies that make up the bulk of the Scenic Route. These case studies are organized into the eight ways that artists help transportation projects, including:
Questions?
Need more help before you can get started? Looking for a partner to help you envision or manage a new project? Smart Growth America routinely partners with cities, MPOs, state DOTs, nonprofits, and other organizations on creative placemaking projects. Email Ben Stone, Smart Growth America's director of arts & culture, at [email protected] to discuss.
---
Read the previous section:
Move on: