Engaging multiple stakeholders for an inclusive process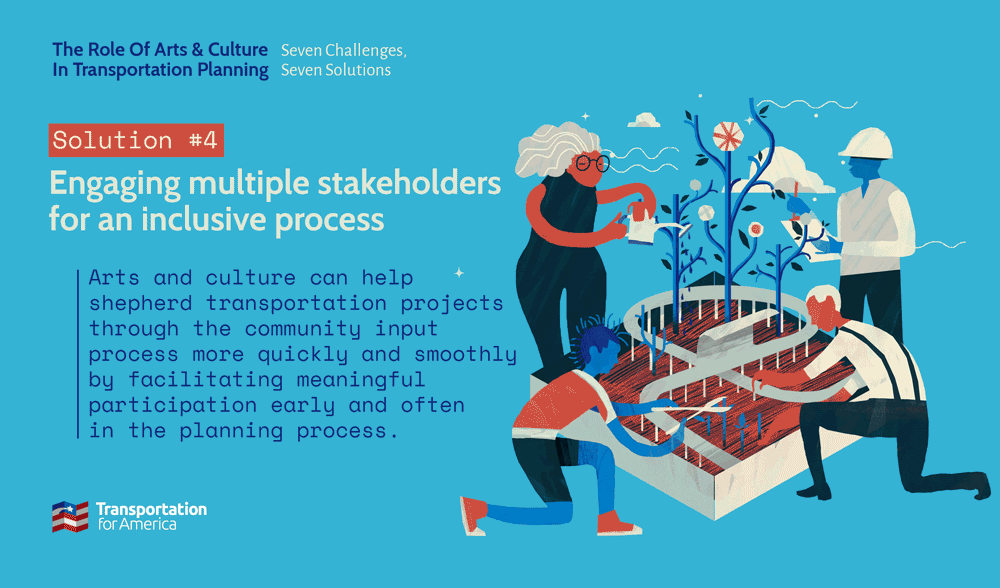 Contrary to the past practice of designing transportation projects in a top-down manner without community engagement (or only token engagement), transportation projects today nearly always include some level of community participation, partially because they generally require community support to successfully navigate local political processes and funding competitions. This shift is certainly also due to the fact that the Federal Transit Administration's Circular 4702.1B, which responds to Title VI of the Civil Rights Act, requires all funding recipients to create a "public participation plan." 1
Challenge: How can transportation professionals build more meaningful relationships with community members so that all voices are included and have a chance to impact the planning processes?
Many public engagement processes take the form of evening meetings that only accommodate certain types of learners and contributors. Many residents are intimidated by the standard community meeting format, and without properly trained moderators, the loudest residents will overshadow quiet participants. It is therefore imperative to find innovative and creative methods to solicit input from a wide variety of voices. This approach can help avoid community meeting-burnout by injecting a sense of play and fun into the engagement process.
Solution: Arts and culture can help shepherd transportation projects through the community input process more quickly and smoothly by facilitating meaningful participation early and often in the planning process.
Developing a clear definition for community engagement is a crucial step in improving this process. In many cases, informing, outreaching to, and engaging with communities are all thought to be synonymous. However, these different approaches range on a spectrum from one-sided interactions all the way to collaborative interactions that build trust. Informing communities is the least in-depth form of engagement, and generally takes the form of a newsletter or email that keeps communities up to speed on projects. Outreaching to communities asks for feedback, but is generally done when a specific decision on a project needs to be made, and therefore only allows for restricted community participation that may raise issues of trust. True community engagement is a process through which transportation professionals work in partnership with communities from start to finish on a number of projects and regularly discuss concerns and priorities outside the scope of a specific project to build trust over time.
Explore this approach through the following detailed case studies: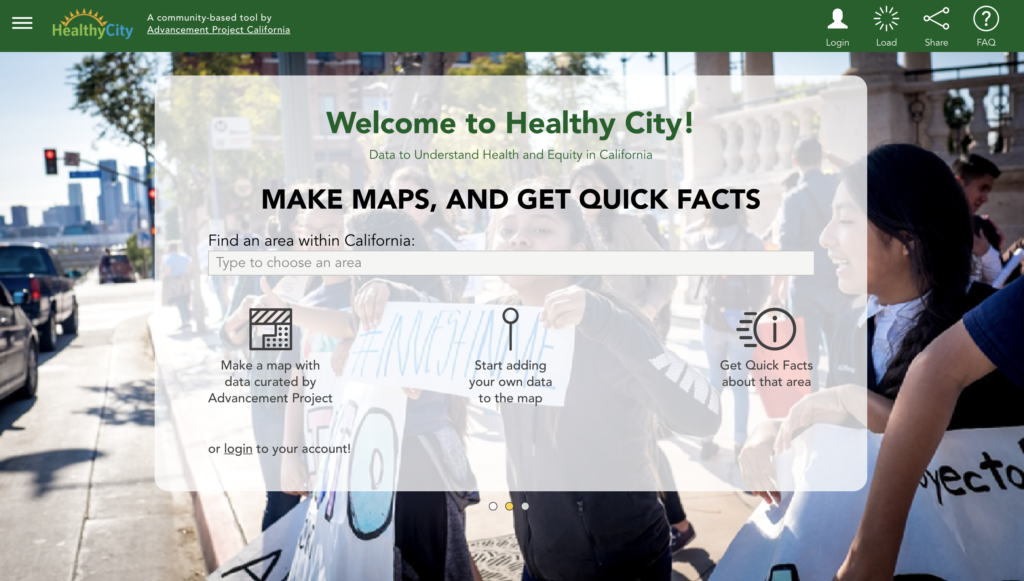 In an effort to address health issues in some underserved neighborhoods, a private health foundation worked with the Alliance for California Traditional Arts (ACTA) to
Read More »