Fostering Local Ownership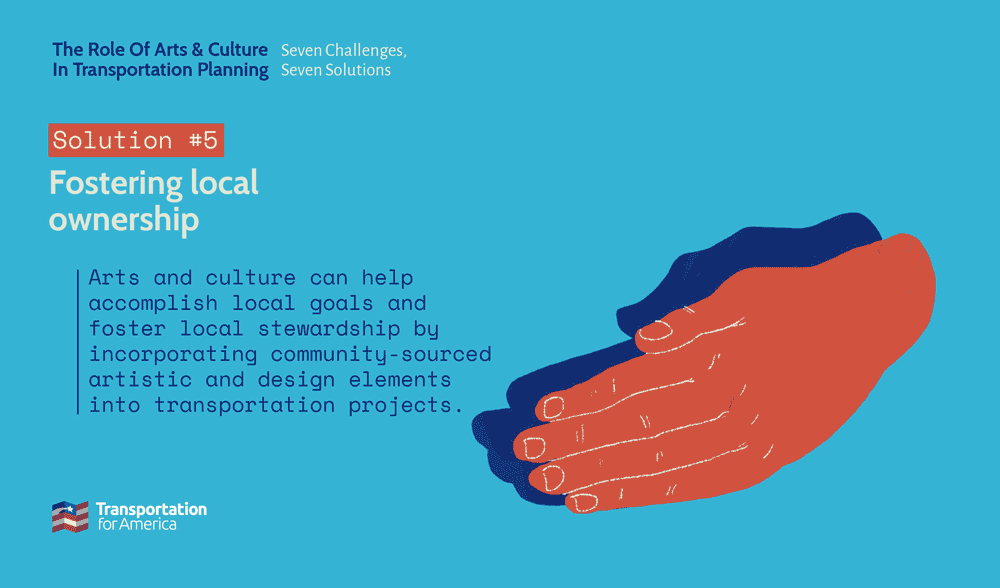 Decisions about the design of transportation systems are often made without consideration to local culture or history, and applied across an entire system, leading to bus or light rail stations that look and feel the same regardless of the neighborhood in which they're located. While these systems may function well, their lack of contextual specificity prevents them from creating a sense of belonging within the local community. They might serve their intended function, but their design — or lack of it — turns them into isolated archipelagos that stick out like a sore thumb, rather than highlighting and elevating the context they are placed in.
Challenge: How can transportation systems reflect communities' culture and preferences to ensure local ownership and use of these systems?
There is a growing understanding that providing access to new transportation choices does not necessarily address issues of equity. Transportation systems designed with culturally and locally relevant elements are more likely to be loved and therefore used.
Solution: Arts and culture can help accomplish local goals like improving health, encouraging walking and biking, or increasing transit ridership by incorporating community-sourced artistic and design elements into transportation projects to foster local stewardship and use.
The goal of much site-specific art in transit is to create transportation infrastructure that visually represents communities' ideas, cultures, and stories.
Explore this approach through the following detailed case studies: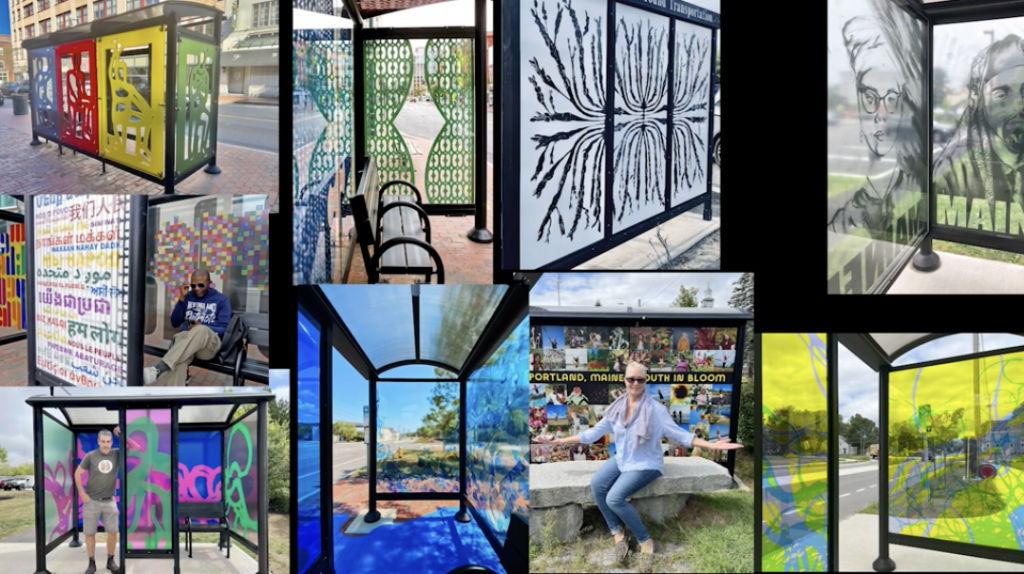 Images of bus shelter designs via Creative Portland The challenge Waiting for the bus can often be inconvenient for transit riders, as bus stops often
Read More »