In the spring of 2020, Chattanooga's Department of Transportation (CDOT) launched its own artist-in-residence program, based on the model of Saint Paul's City Artist program. (Eric Asboe, Chattanooga DOT's transportation administrative manager, formerly served as director of development for Public Art Saint Paul.) CDOT selected artist Jules Downum as its first artist-in-residence.
---
The challenge
With a background in cultural anthropology, dance, and event production, Downum was struck by the openness and exploratory nature of the City Artist position. Unfortunately, with the position launching just days before the COVID-19 pandemic closed Chattanooga DOT's offices, pivoting became necessary.
Chattanooga DOT controls "the most open public space of any department in the city," allowing Downum to restore some cultural activity on DOT-controlled space and put artists to work.
Downum was primarily tasked with helping CDOT establish better community engagement procedures. Recognizing that Chattanooga DOT controls "the most open public space of any department in the city," Downum set out to create a trial event that would put artists—who had been disproportionately impacted by the pandemic—to work and restore some cultural activity on space controlled by the DOT, while also educating the public and the city government on COVID-safe procedures for events.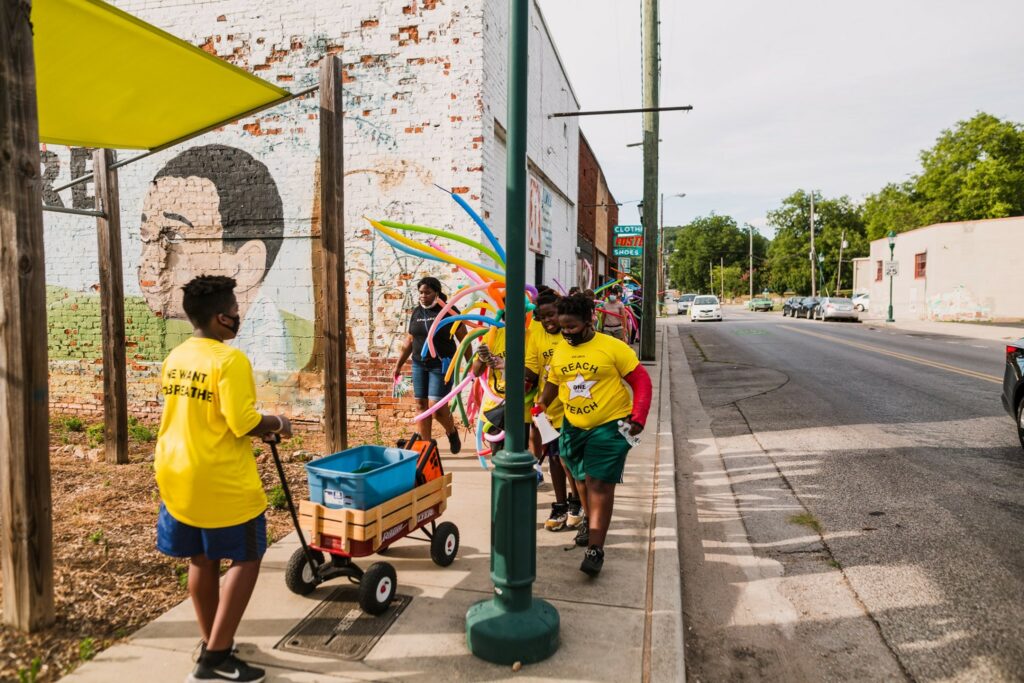 The project
In response to this task, Downum created the Rolling Surprise, featuring "a rolling motorcade, art cars, dancers and face masks and socially distanced costuming, and a DJ." Having been planned for almost two months, the event was nearly canceled the night before as several partners—including the city, and CDOT—pulled out due to concerns about COVID-19.
Nevertheless, community members regrouped to rescue the event, which "included passing out masks, gloves, journals, art kits for children, and a list of resources for the community which has traditionally not had the best relationship with the City."
As she pondered next steps after the success of the Rolling Surprise, Downum began to wonder, "What does an event recovery plan look like during COVID…because part of the issue around the Rolling Surprise was there wasn't a policy in place to lean upon." Downum then began working with public health experts, physicians, and members of the regional COVID task force to create guidelines for future events in Chattanooga, which the city is now using as it considers next steps in reopening.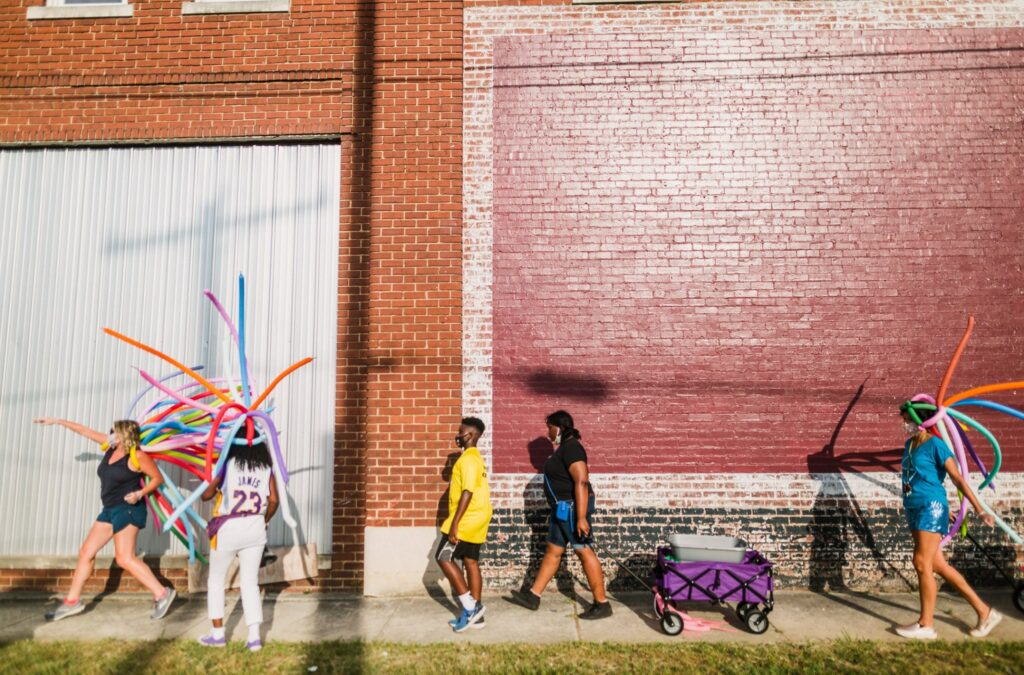 The results
As a somewhat unintended consequence of the City Artist residency, Asboe acknowledged that Downum's work has "pushed [Chattanooga DOT] to think really creatively and differently about our procurement process…how we think about doing our contracting, doing our payment, and thinking creatively about how we actually get payment to artists and creative producers in a much faster way." A key sign of success for artist residencies may in fact be the willingness and ability of city agencies to work more effectively with artists in the future.
Main partners: Chattanooga Department of Transportation, Public Art Chattanooga
This text is adapted from a piece that originally appeared in FORWARD Issue #2: Transportation, and has been reposted here with permission from Forecast Public Art.