Though the new Green Line light rail line would finally connect the Twin Cities of Minneapolis and St. Paul with rail transit, business owners, local leaders, and advocates raised red flags about construction disrupting the corridor's businesses as well as immigrant and communities of color. To mitigate these negative effects, Springboard for the Arts and other local organizations created a series of artistic interventions that did more than merely prevent painful disruptions; they helped the corridor thrive during a period of vulnerability.
The challenge
The Twin Cities of Minneapolis and St. Paul have long been culturally, economically, and geographically linked, but until 2014 they lacked a meaningful, modern rail connection. The Green Line, originally known as the Central Corridor, was a new light rail line planned to run primarily along University Avenue between Minneapolis and St. Paul, home to a large number of immigrants and communities of color. However, with a disruptive construction project planned, civic leaders feared that months of negative press, dust, and noise might bankrupt businesses and lead to a black eye for the project before it ever opened.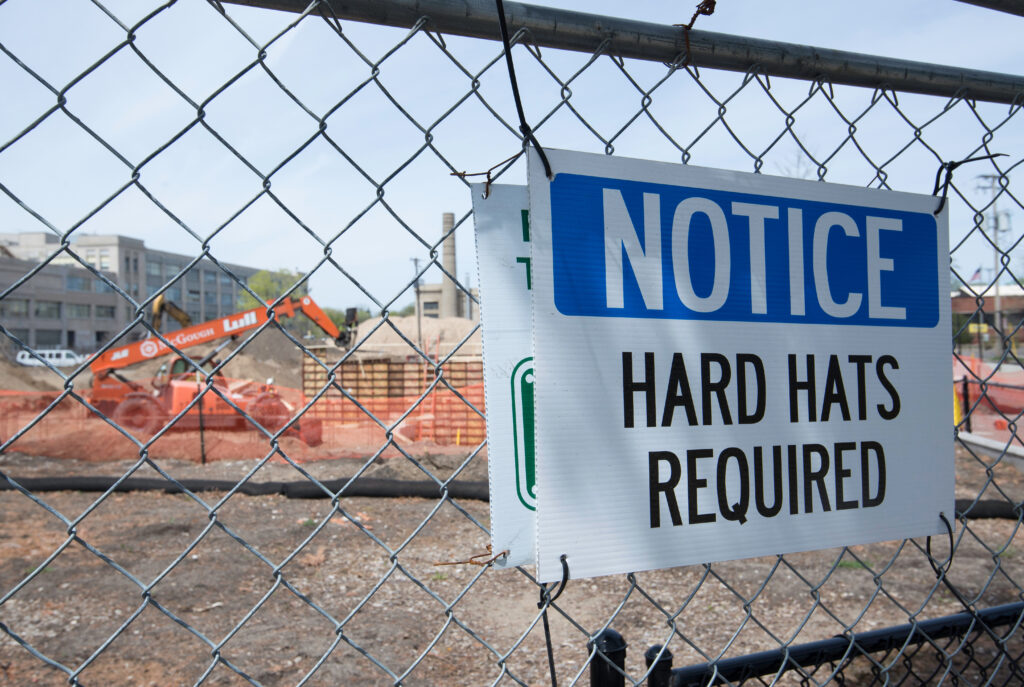 The project
In response to this concern, Springboard for the Arts, a nationally recognized community and economic development organization based in St. Paul, the Twin Cities Local Initiatives Support Coalition, and the City of St. Paul created Irrigate, a "community development strategy that mobilizes the skills and creativity of local artists to create innovative, meaningful, authentic solutions to local challenges."
The idea behind Irrigate was simple: Any self-identified artist (professional or otherwise) who lived, worked, or had a connection to the six neighborhoods along the line could attend a training workshop and apply for a grant, up to $1,000, to do something creative with a local business, non-profit or neighborhood group. This could be a temporary activity, such as performances and chalked poetry, or a more permanent installation, such as landscaping and unique art. The idea was to both boost activity in the corridor, and make it easier for community members to have a voice and a space to address opportunities and challenges associated with change in their communities.
Through Irrigate, Springboard trained 600 artists from the neighborhoods around the rail line to collaborate with businesses and organizations along University Avenue. 220 of the artists completed 150 creative placemaking projects over 36 months that were designed to bring attention, customers, joy and beauty to the spaces and businesses adjacent to the construction.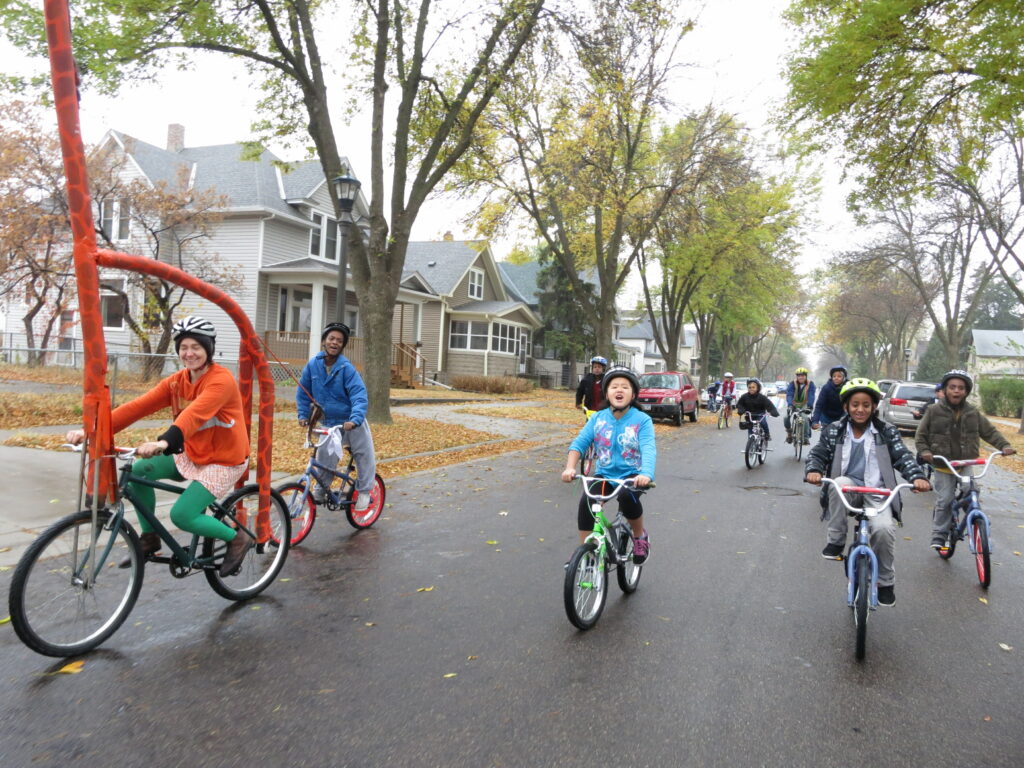 The results
Irrigate projects included musical and theatrical performances in businesses, artistic installations in construction fencing, dance workshops, interactive musical benches, murals, street theatre and performances, and much more. These projects generated more than 51 million positive earned media impressions, which spread stories about the people, neighborhoods and businesses sharing University Avenue and helped to connect new and old customers to the businesses during construction.
While the City of Saint Paul had tried feverishly to garner positive coverage about the benefits that transit would bring to the community, their positive message was consistently diluted in the media by negative stories about the impact of construction. However, as the plethora of seemingly nonstop Irrigate projects began popping up along the corridor, the magic of art started a different conversation. Irrigate's public process engaging artists from the community to support local businesses provided a nimble and creative way to influence the narrative and change community perceptions of the value of community development.
Businesses reported that Irrigate projects helped them maintain visibility and reach new customers, and Springboard felt that the project helped to change the narrative of the corridor, build social capital among neighbors and businesses, and increase the prosperity of small businesses in the corridor.
Lessons learned
Creative engagement can develop a sense of ownership for community members. The placemaking grants from Irrigate provided a venue for community members to creatively engage, spur imagination for what their neighborhood could be, and to form relationships with others to bring that vision to life. These positive interactions built momentum in a virtuous cycle of civic engagement and action.
Arts and culture-driven events can give the media something positive to focus on. Trying to counter negative stories in the media about disruption today with boring data or statistics about the eventual benefits of a project tomorrow was no competition. The drumbeat of continual events provided a new focus.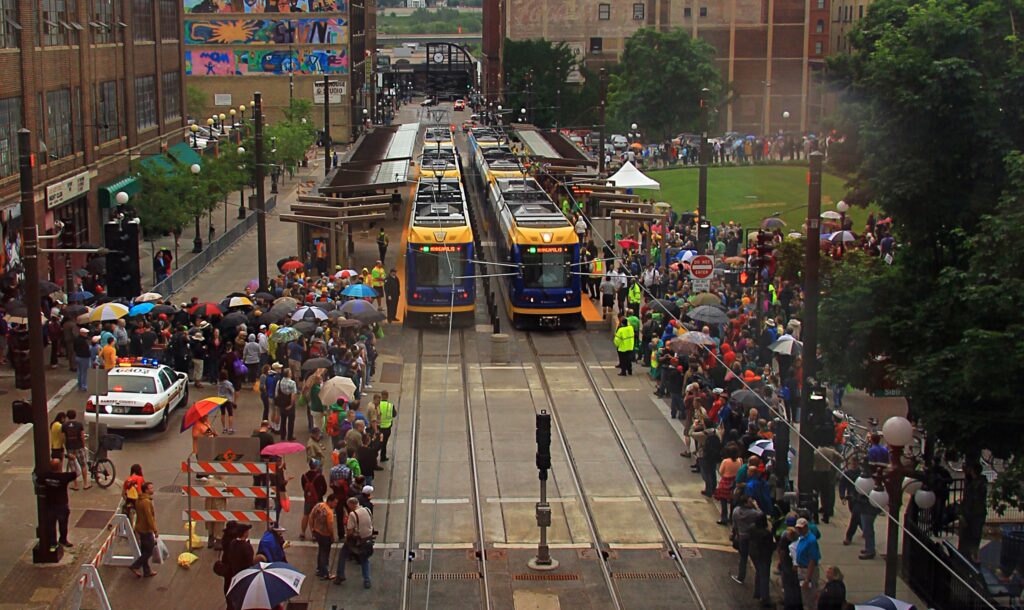 Key Partners: Springboard for the Arts, Twin Cities Local Initiatives Support Coalition, City of St. Paul
For communities interested in pursuing a similar program, check out this toolkit from Springboard for the Arts.